New Web Series Focuses on Removing the Stigma Around Issues Related to Mental Health, Particularly for Boys and Men of Color
(Washington, DC) – This fall, the Bowser Administration, in collaboration with Facebook DC, released "the man•u•script," an original web series focused on issues that impact the mental health of boys and men in Washington, DC. The series is being used to highlight issues such as depression, grieving after a loss, trauma after gun violence, and the effects of incarceration on families. Episodes are hosted by Jason R. L. Wallace, the Director of the Mayor's Office on Fathers, Men, and Boys, and include authentic perspectives of District residents, public figures, and licensed therapists.
"Through 'the man•u•script,' we're spreading an important message to men and boys in our community: mental health care is health care," said Mayor Bowser. "As we continue breaking down barriers to health care, we also need to remove the stigma around issues related to mental health – that's what this web series is focused on doing. These types of conversations are helping us build a stronger and healthier Washington, DC and we want everyone to get involved."
"The negative stigma and silence regarding mental health for men and boys, specifically of color, are literally shortening the lifespans of males," said Director Wallace. "By working together across agencies and continuing to think outside the box with projects like 'the man•u•script' we can work to remove the negative stigma around mental health utilization within some of our most vulnerable communities."
"At Facebook, we know how valuable it is to have a safe space for conversations on issues like mental health," says Erica Woods, Facebook DC's Community Engagement Lead. "We want to be an ongoing community partner with Mayor Bowser's office and are proud to support this critically important initiative."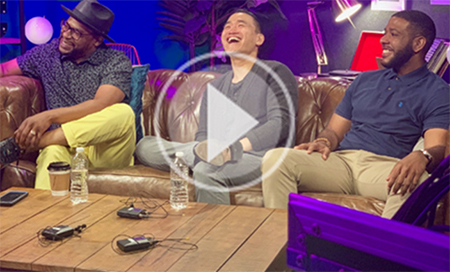 Episodes are now streaming at facebook.com/TheManuscriptShow.